CUSTOMER RELATIONSHIP MANAGEMENT - HUBSPOT
HubSpot is a leading CRM system that helps businesses grow better. The platform includes marketing, sales, service, and website management products that scale to meet your needs at any stage of growth.
HubSpot CRM provides a 365-degree overview of all your customer data and conversations you have with clients on FB messenger, email, website, WhatsApp, etc. Today, thousands of customers around the world use HubSpot's powerful and easy-to-use tools and integrations to attract, engage, and delight customers.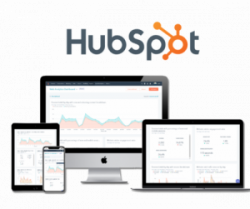 HubSpot was build on the concept of "inbound". You may have heard of this term before, but what is it exactly and why is it important for your business?
Inbound is a methodology for growing your organization by building meaningful, lasting relationships with your prospects and customers.
Why? Because when your customers succeed, you succeed.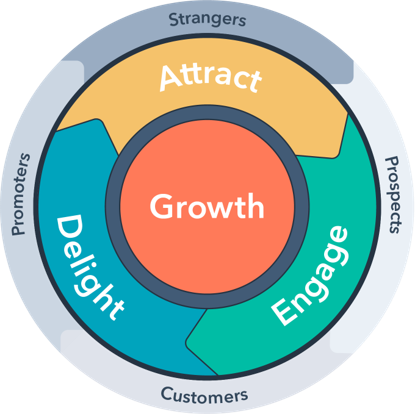 The inbound methodology can be applied in three ways:
Attract

: draw in the right people with valuable content and conversations that establish you as a trusted advisor with whom they want to engage.

Engage

: present insights and solutions that align with their pain points and goals so they are more likely to buy from you. 

Delight

: provide help and support to empower your customers to find success with their purchases.
The HubSpot CRM platform offers a full suite of software built to power this inbound approach to support you to grow your business better. It provides you with the tools needed to create personalized customer experiences, enables you to convert more leads into loyal customers, unify your customer data, align your internal team(s), manage your sales pipeline, sync your business operations & much more!

Intria - Your HubSpot Experts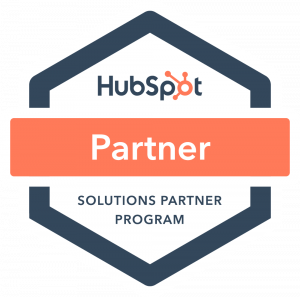 As a certified HubSpot Solutions Partner, Intria is in a unique position to help you both deploy and use HubSpot CRM, marketing, sales and service tools. We help our clients integrate HubSpot into their existing technology stacks, enabling them to launch powerful sales and marketing campaigns with comprehensive reporting and attribution.
We have highly trained staff members who live and breathe HubSpot every day and have extensive experience with solutions integration across various industries. We help you unlock everything HubSpot has to offer, so you can start seeing business value from your HubSpot investment quickly.

Solution Advisory
We help articulate your problems and needs, offering and assessing solutions, and then suggesting an implementation roadmap for the selected ones.

HubSpot Implementation
Setup of your HubSpot portal from start to finish, including your required features such as CRM, chatbot, landing pages, marketing automation, and much more!

System Integration
Integrate HubSpot with your existing technology solutions and communication channels to streamline your operations.

User Training
Equip your team with knowledge and skills to use the new systems to maximize their acceptance level.

Testing
Assistance with User Acceptance Testing (UAT) to ensure perfect operation of the solutions for your needs before production deployment.

Continued Support
We provide you with business analysis support during and 3 months post-project to ensure a smooth digital transformation for all your stakeholders.
Want to learn more about HubSpot? Book a demo now!